Detailed description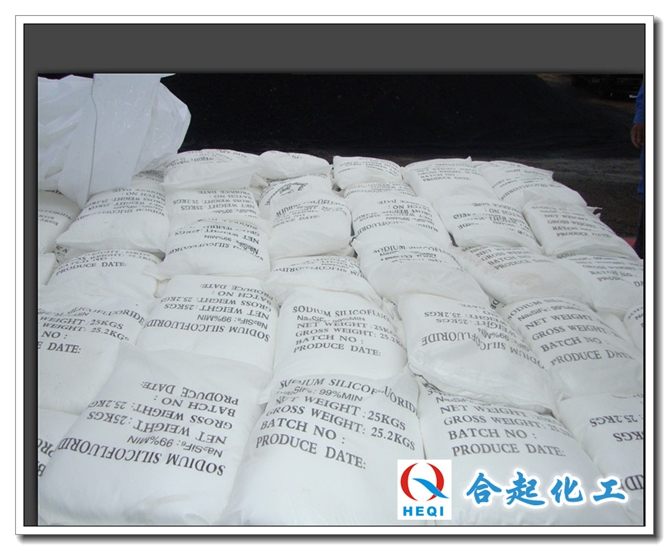 Sodium Fluorosilicate Powder appears as white crystal, crystalline powder or colorless hexagonal crystals. It is odorless and tasteless. Its relative density is 2.68.

Sodium Fluorosilicate Powder has moisture absorption capability. It can be dissolved in a solvent such as ethyl ether but insoluble in alcohol. The solubility in acid is greater than that in water. It can be decomposed in alkaline solution, generating sodium fluoride and silica. After searing (300 ℃), it is decomposed into sodium fluoride and silicon tetrafluoride. It is poisonous!

Sodium Fluorosilicate Powder In 25 degrees, the sodium fluorosilicate has its water solubility being 0.78%. Upon production, addition of an excess amount of sodium sulfate or sodium chloride can increase the concentration of sodium ions in the system, thereby increasing the solubility product of fluorine silicate and sodium ions, so that sodium fluoride can be subject to more complete precipitation. Sodium fluorosilicate is the byproduct in the production of calcium phosphate or the production of fluoride salt in aluminum factory. It generally appears as a white crystalline powder with low solubility in water (being 1% or less at room temperature), and the water solubility increases slightly with increasing temperature.

Sodium Fluorosilicate Powder aqueous solution of sodium fluorosilicate is acidic (pH3). This is due to that its hydrolysis product contains hydrofluoric acid. Reduction of the acidicity of the solution facilitates the hydrolysis of sodium fluorosilicate. When pH is lower than 3.5-3.55, the hydrolysis reaction is stabilized. When the pH is equal to 4, the hydrolysis reaction rate is significant. When the pH value is equal to 8-8.5.

Sodium Fluorosilicate Powder can be completely hydrolyzed to exhibit as silica gel and precipitated out. Therefore, when sodium fluorosilicate is added to the water glass, in addition to hardening effect of precipitation of silicon dioxide gel caused by the neutralization of the sodium hydroxide in the solution of water glass, the sodium fluorosilicate itself is also a source of silica gel.

Pre: Sodium Fluorosilicate Production Next: Zinc Fluorosilicate Export